GBA asked Ontario MPPs to support Norm Miller's Dock Foam Bill
Parry Sound-Muskoka's MPP, Norm Miller, brought forward the Keeping Polystyrene Out of Ontario's Lakes and Rivers Act at Queen's Park. This private member's bill aimed to reduce polystyrene pollution by requiring any foam used in the construction of new docks and rafts to be fully encapsulated. This important initiative to protect our waters from plastic pollution received Royal Assent on May 20, 2021.
GBA helped to support this bill by sending letters  in support of this bill to our MPPs and also encouraged our membership to show their support as well.
Read the GBA letter to MPPs here.
The tweet below shows Minister Jeff Yurek's support for Bill 228:

GBA Calls For a Ban on Unencapsulated Dock Foam for New Docks and Dock Repairs
Polystyrene Foam is the major plastics pollution source for Georgian Bay. Plenty of reasonably priced alternatives are available for new dock construction and dock repairs. GBA will continue to work with Georgian Bay Forever and the coastal municipalities to: provide education materials to members, manufacturers, contractors and suppliers; and advocate for legislative changes to ban the application of unencapsulated dock foam.
The Big and Very Tiny Problem With Dock Foam
In Georgian Bay, our shores and our waters are littered with pieces of dock foam, both large and miniscule, that have washed up over the years.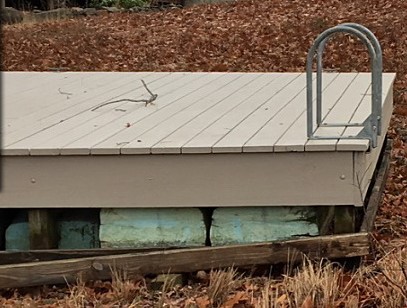 This pollutant's full name is either EPS, expanded polystyrene, better known by its trademarked name, Styrofoam; or XPS, extruded polystyrene, better known as blue dock foam (although it comes in colours other than blue).  Polystyrene is a plastic; when it is expanded with air to make it lighter, it can be molded into an endless number of shapes for a variety of uses. In cities and urban areas, we usually see EPS in grocery packaging and takeout food and beverage containers; XPS is often used as rigid insulation.
Throughout Georgian Bay and Canada's lakes, most of the polystyrene we encounter along our shorelines is XPS, as blue dock foam is used for foam flotation billets under many docks. When the foam is not coated or encased, it is referred to as unencapsulated foam and is a major source of plastic pollution on our shorelines. When unencapsulated foam gets waterlogged and is exposed to sunlight for decades, it will start to break down. Some of our favourite mammals also like to chew on the foam, which further speeds up the break down.
When it does break down, these large, medium and small pieces of plastic escape into the aquatic environment, not only causing visual pollution, but also getting into the aquatic food chain as microplastics are consumed by fish and other animals. If you look closely at the debris on your shoreline, you will see thousands of tiny pieces of plastic in an array of colours. The longer you look, the more you will see.
Although available at some retailers, many dock manufacturers do not offer unencapsulated foam as an option anymore. And it is likely that most unencapsulated foam flotation billets are from older or abandoned docks. Today there are several other flotation options that will not release plastics into the environment, including using 55-gallon plastic drums, resin-encapsulated foam billets, and steel floats. While unencapsulated foam initially appears more cost effective than other options, the overall cost of the product, including environmental damage and a shorter lifespan, can be higher than other flotation options. If you are planning to replace your dock soon, consider using resin-encapsulated foam or another floatation option that will not release plastics into the environment.
It is important to note that all docks have an impact on the environment, however Georgian Bay Forever has some viable alternatives to unencapsulated polystyrene foam on their website.
Say NO to Foam Committee
In 2019, GBF launched a Say NO to Foam committee, with GBA participation, which aimed to:
Gather scientific information about the chemical harm of dock foam;
Help cottage owners find alternatives; and
Push for long-term solutions to stopping the use of unencapsulated foam in dock construction
As the Say NO to Foam committee continues its research, we will keep you informed of their recommendations and actions.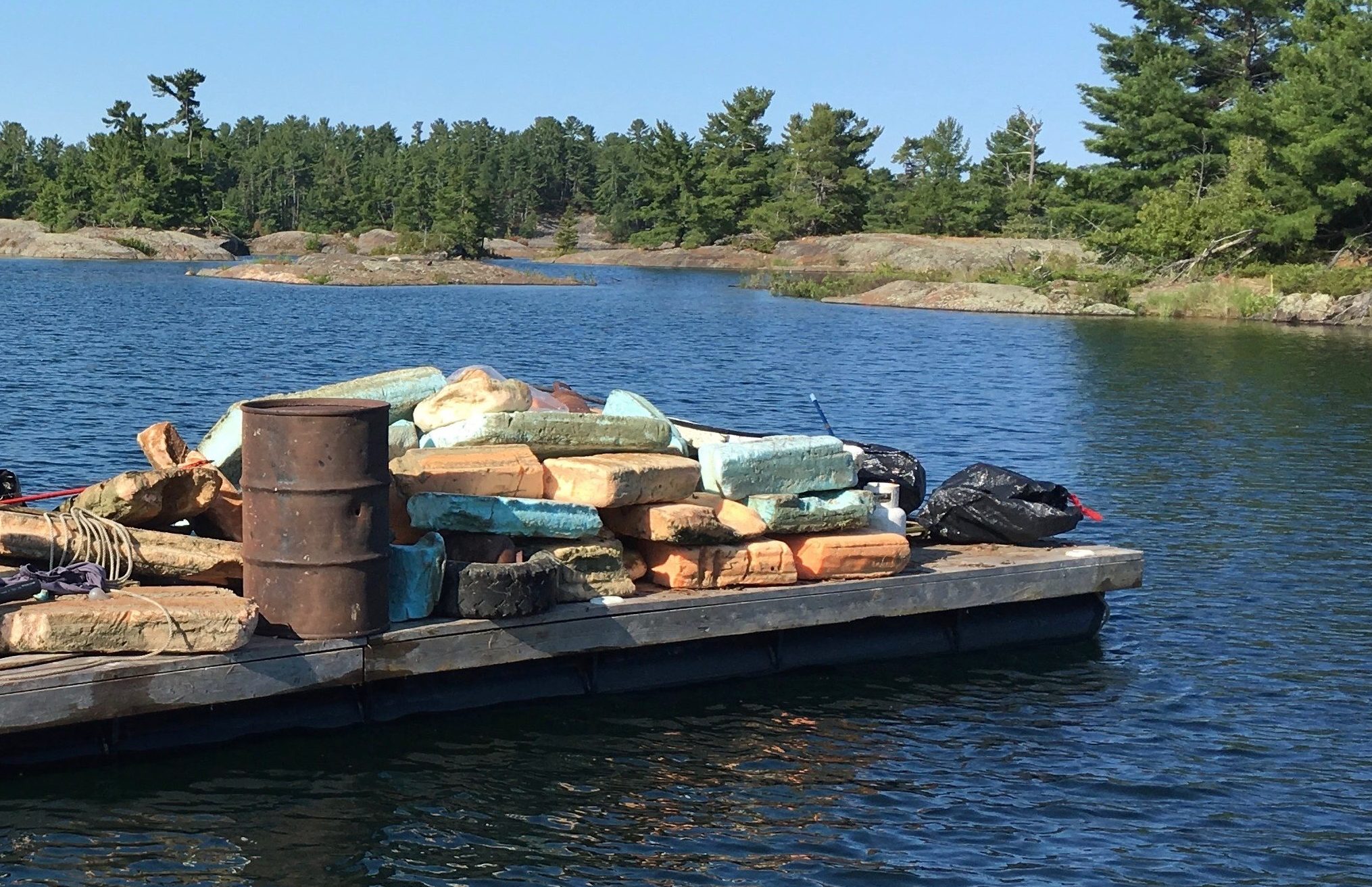 The Committee is comprised of staff and volunteers:
Heather Sargeant
Brooke Harrison
Peter Adams
Katherine Denune
Stella Juhāsz
Erika Kramer
Sue McPhedran
Brenda Royce
Sandy Thompson

Additional Articles and Resources