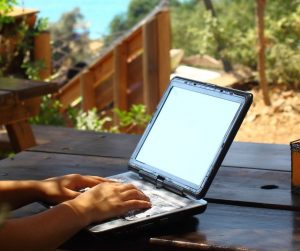 GBA offers several services our member Associations can take advantage of to save time and money, and dial-up your membership and member communications.
Use the GBA ZOOM account for your own virtual meetings and conferences. Shannon will get you set up and provide all the technical information you need to run a zoom call.
Piggy-back on GBA Member Mailings to deliver your own material direct to your membership. Three times a year the GBA mails UPDATE to all members. Our mailing house can include your insert for your members, such as a newsletter or directory. The delivery cost can be as low as $103 + HST. More information can be found here.
Upgrade to the Member Association Website Template a tailor-made website product specifically designed for associations. This off-the-shelf package will provide you with a high-quality online presence. Contact Shannon (below) for a copy.
Social Media Guides for Facebook, Twitter & Instagram offer templates on how to set up and/or improve your social media feeds to establish a high quality, impactful, online presence. Contact Shannon (below) for a copy.
For further information please reach out to Shannon Farquharson, GBA Communications & Executive Services Coordinator:
sfarquharson@georgianbay.ca
(416) 937-4990
Do You Know a Guardian? 
In addition to the above services, GBA "Guardians of the Bay" nominations and awards are a wonderful way to give someone or some group within your community the high-profile kudos they so richly deserve for their exemplary personal efforts in protecting and preserving our shared precious Georgian Bay biosphere. Give credit where credit is due and inspire everyone to lean into the important role we all share; to leave this remarkable place as pristine and natural as we can for our future generations. See how to nominate a Guardian here.
Seminars and Educational Opportunities
Check back for upcoming seminars and educational opportunities offered to GBA Member Associations.