GBA Membership has its Benefits!

Please find below three great savings offers exclusively available for members of GBA Associations:
15% savings on Cottage and Boat Insurance, which can also include Home and Car Insurance
25% savings on Automatic External Defibrillators (AED's)


40% savings on Coleman and Stearns outdoor products and lifejackets
Seasonal & Home Property Insurance (Rice Insurance)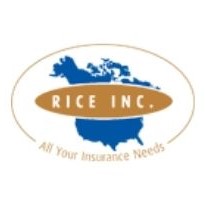 Rice Insurance provides a 15% discount on GBA members' personal insurance, which can be extended beyond cottage and boats to home and auto. Rice Insurance provides this valuable discount for members of GBA associations.  To access the savings, Rice can be contacted at: 1-800-579–7423 or info@riceinc.ca.
Rice has also developed a comprehensive explanation of Georgian Bay insurance matters here: A Guide to Protecting your Cottage & Boats, and Other Georgian Bay Insurance Issues. This guide provides advice and tips on insurance issues relating to your cottage and boats for Canadian, US and overseas residents, as well as insurance coverage for associations.