GBA Membership has its Benefits!

Please find below four great savings offers exclusively available for members of GBA Associations:
15% savings on Cottage and Boat Insurance, which can also include Home and Car Insurance
30% savings on the FoodCycler on-site food waste recycler
25% savings on Automatic External Defibrillators (AED's)


40% savings on Coleman and Stearns outdoor products and lifejackets
Seasonal & Home Property Insurance (Rice Insurance)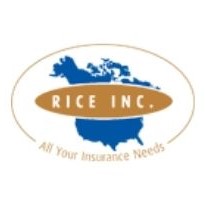 Rice Insurance provides a 15% discount on GBA members' personal insurance, which can be extended beyond cottage and boats to home and auto. Rice Insurance provides this valuable discount for members of GBA associations.  To access the savings, Rice can be contacted at: 1-800-579–7423 or info@riceinc.ca.
Rice has also developed a comprehensive explanation of Georgian Bay insurance matters here: A Guide to Protecting your Cottage & Boats, and Other Georgian Bay Insurance Issues. This guide provides advice and tips on insurance issues relating to your cottage and boats for Canadian, US and overseas residents, as well as insurance coverage for associations.
On-Site Food Waste Recycling (FoodCycler)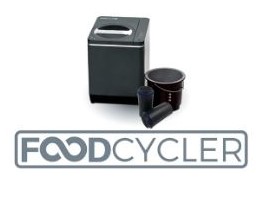 GBA members are eligible for a special 30% discount on the FoodCycler FC-30. The FoodCycler is a composting alternative that makes diverting your food waste easy, clean, and odorless. The FoodCycler turns food waste into a dry, sterile, and odorless mulch within hours – with weight/volume reduced by 90%. The end product can be used on-site for gardening, heating or collected and transferred to a municipal green bin.
GBA members can purchase the FoodCycler FC-30, grinding bucket, bucket lid and filter set for $350+HST with free shipping in Canada
To access this offer or ask questions, please visit https://food-cycler-ca.myshopify.com/ and use the SHOP GBA link to purchase. The password to access the site is gba. For reporting and verification purposes, please advise at checkout which GBA member association you are part of.
FAQs:
Is it easy to use? Yes, load your food scraps and press Start. You're done! A few hours later the cycle will complete, and you can empty the bucket and start over.
How big is it? 13X11X14 inches (Roughly the size of a bread machine)
Power consumption? Average of 0.8kWh per cycle.
Capacity? Approximately 2 Litres.
Supplies needed? Filters should be replaced every 3-6 months to reduce odours. Filters and other accessories can be purchased from Vitamix.com or by emailing gba@foodcycler.com.
Is this good for the environment? Each cycle is diverting food waste that would otherwise end up in the landfill and produce harmful methane gases.
Am I saving my local government money? Yes, waste is expensive! Diverting your food waste reduces the tipping fees paid and/or extends the life of your local landfill.
What do I do with soil amendment? A few uses include fertilizing soil in your garden, burning in a fireplace/campfire, or adding to a municipal green bin program.
What if I have other questions? Email gba@foodcycler.com and we'll help