Microplastics in Georgian Bay and the Great Lakes are an ongoing concern as research continues to highlight the negative impacts on the environment and human health and their accumulation in our freshwater systems. Microplastic pollution is a complex issue since there is not a singular source material or route into the environment. The physical and chemical compositions of microplastics also add to the complexity of this issue. These are a few of the characteristics of microplastics;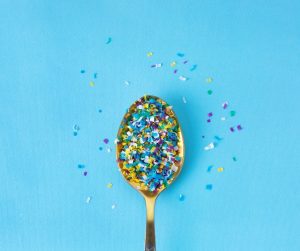 Because of these properties microplastics can easily move through the environment and into our drinking water and aquatic food chains. This threat to human and environment health makes microplastics pollution mitigation a very pressing issue. Research and projects regarding microplastics in Georgian Bay have been led mainly by the University of Toronto and Georgian Bay Forever.
Microplastics and Georgian Bay Forever
Georgian Bay Forever (GBF), in partnership with The University of Toronto, has launched several research and mitigation projects with the goals to better understand and help solve the microplastic problem in Georgian Bay and the Great Lake system. A large area of focus for GBF is on microfibers, which are the most common form of microplastics found in Georgian Bay.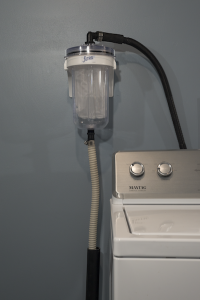 The GBF in partnership with the Rochman Laboratory at the University of Toronto has recently published the research article "Washing machine filters reduce microfiber emissions: evidence from a community-scale pilot in Parry Sound, Ontario". This study highlights their findings on the effectiveness of installing filters on washing machines to reduce microfiber pollutants.
One of the important findings from the study is that, with the installation of the filters in the Parry Sound Area they were able to divert 22.8 kg of lint, approximately 639 million to 9.7 billion microfibers, over the course of the 2.5 year study. The results of this study will help provide evidence of the effectiveness of installing filters on washing machines and the hope is that this will support the movement forward of Bill 279. For more information on this research article the GBF has developed a highlights and summary page and the published article can be found here. 
In addition to this research study the GBF has developed several programs to help reduce plastic pollution and improve water quality. The GBA and GBF work closely together to help protect Georgian Bay.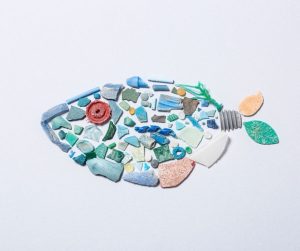 What the GBA is doing to help the situation
The GBA has a vested interest in reducing and keeping microplastics out of Georgian Bay and has been an active participant in several initiatives to help achieve this goal, including  
What can you do as a member
There are several solutions that GBF and other organizations have put toward to help reduce the input on microplastics into the Georgian Bay and the Great Lakes System.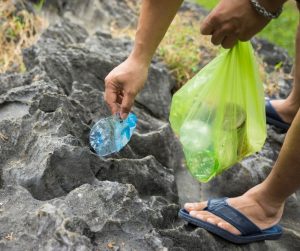 Help the GBF

Divert and Capture: The fight to keep microplastics out of our water

, and if possible install a filter on your washing machine

Call or email your MP to help push through the non-partisan Bill 279 

Get involved with shore cleanup days by an organization, such as GBF 

Use microfibre collection technologies such as 

Promote proper recycling and waste disposal at your cottage and/or home

When investing in a new dock unsure that foam is encapsulated or look into foam  alternative options,

GBA

and

GBF

have information on this. 

Check out the GBF's informational video 10 tips to reduce microfiber and microplastic pollution 
Other Helpful Links