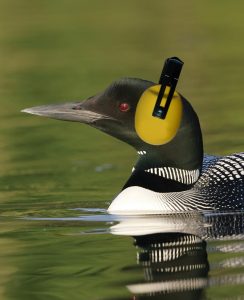 Existing Legislation Does Not Include Decibel Limits?
Excessive boat noise is a pervasive problem on Canadian waterways. Unlike the USA and Europe, Canada does not currently have legislation to restrict excessive boat noise.
Safe Quiet Lakes started the Decibel Coalition to build grassroots national support to introduce new legislation on decibel limits and provide for efficient and effective means for enforcement. To date the Decibel Coalition has official support from a number of lake and cottage associations including GBA and Bayfield-Nares Islanders' Association, seven municipalities including Township of Georgian Bay, Township of the Archipelago, Seguin Township, and NEMI (a full list of Coalition members can be found here). With this strong national support, Transport Canada has taken notice.
Decibel Coalition Proposed Legislation
The Decibel Coalition wants to expand the Canada Small Vessel Regulations (SOR/2010-91) to include decibel limits on motor noise from boats, noting that the law should be:
Easy to understand and easy to enforce
Based on international measurement standards and decibel levels
Consistent with USA and EU regulations/laws
How Loud is Too Loud?
If you drive by at speed, 200 feet from shore or more, and people sitting on shore find it hard to hear each other, or have to raise their voices to be heard, then your boat probably does not meet the proposed decibel limits. Experts generally agree that continued exposure to noise above 85 dB over time, will cause hearing loss. This legislation proposes the following limits:
SAE J2005 – Standstill: Proposed limit is 88 dB(AS) three feet behind your transom at idle
SAE J1970 – Pass-by: Proposed limit is 75 dB(AS) at pass-by at any distance, measured from shore
In a recent presentation to the Canadian Marine Advisory Council, Transport Canada offered potential options that could be implemented to limit excessive noise, including:
Improving the definition of "muffler" and modify/clarify requirements without adding performance standards
Introducing performance standards for boat manufacturers
Introducing performance standards for boats in the field
A combination of the above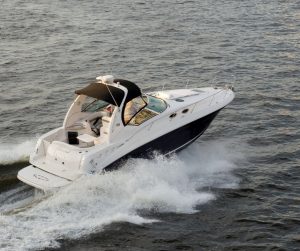 How Can You Help?
Encourage your Association to become a Coalition member. Contact Rob Bosomworth (rbosomworth@gmail.com) for more information
Add your name to the Decibel Coalition's petition or write a letter to your MP. Details can be found here.

Additional Resources