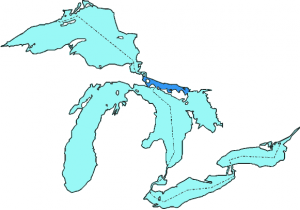 The Canadian Ontario Agreement (COA) ties Ontario into the Great Lakes Water Quality Agreement.
This summary description and overview briefly describes the COA:
For more detailed information on the COA, please also see:
In 2019 GBA made a detailed submission on the new COA set to commence in 2020, here and also signed on to an NGO submission, here.
Implementation was delayed until 2021.
GBA is pleased to report that some of the recommendations we made have been incorporated into the new COA, including:
Improvements in reporting protocols;
Each Annex has been consistently structured to include the intention, results, and responsibilities for each level of government in a more transparent and accountable fashion;
Commitments on key pollutants, including plastics and road salts; and
More involvement of First Nation and Métis representatives on key consultation committees.
A rundown of the specific requests that were made and the degree to which these have been incorporated into the new COA can be found here.
One of the most important elements of the GLWQA is the Annex that deals with Chemicals of Mutual Concern, and here is an update on progress and how it ties into the COA:

Additional Resources: